Glatfelter Insurance Group Welcomes Robert Wise as President of Healthcare and Religious Programs
Glatfelter Insurance Group, an AIG company, proudly welcomes Robert Wise as incoming president of Glatfelter Healthcare and Glatfelter Ministry Care, where he will oversee the sales and operations of specialized programs dedicated to serving home healthcare agencies, hospices, assisted living organizations and houses of worship.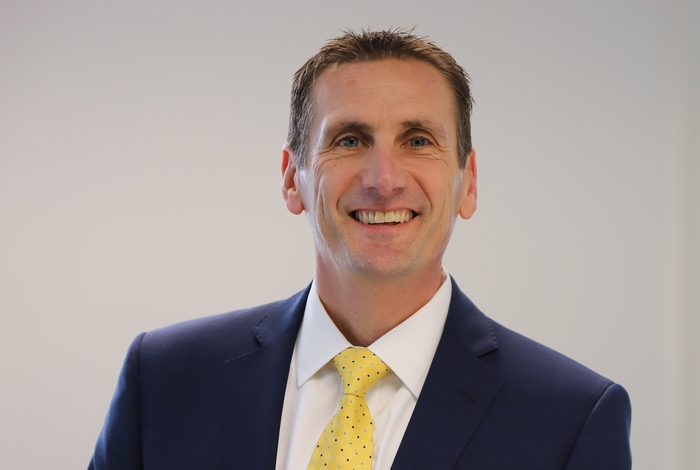 Wise comes to Glatfelter with a solid background leading sales and underwriting teams in several program niches including religious institutions, medical malpractice liability and trade associations. Most recently he served as Executive Vice President at Emery & Webb Inc. where he was directly responsible for both the retail and managing general agent roles of the agency for program and niche business.
"Robert brings deep experience building programs through various distribution channels and creating meaningful partnerships for mutual long-term success," said Conor Murray, President of Glatfelter Insurance Services. "Our healthcare and religious programs provide innovative coverages and exceptional claims service to insureds devoted to serving their communities. As president of those programs, Robert will leverage his expertise to bolster our distribution network of independent agents, ensuring that even more caregiving and faith organizations will have access to the unique value Glatfelter provides."
"Part of what makes Glatfelter a premier insurance program is how our associates – at all levels – carry real-world experience in the industries we serve," continued Murray. "Before entering the insurance market, Robert worked in the non-profit sector serving both within the United States and abroad with a faith-based organization. He has the incredible ability to understand both the independent agent point-of-view and our clients'. He's a natural fit for this role."
Wise holds several designations from the American Institute for Chartered Property Casualty Underwriters including Accredited Advisor in Insurance (AAI), Associate in Underwriting, (AU) and Associate in Surplus Lines (ASLI).
About Glatfelter Insurance Group - @glatfelterins
Glatfelter Insurance Group (GIG), an American International Group, Inc. (AIG) company, is one of the largest program managers and insurance brokers in the US with more than 500 associates serving 30,000 clients. An all-lines, full-service insurance broker, Glatfelter markets property, casualty, life, accident and health insurance products and risk management services on both a retail and wholesale specialty basis throughout the country, utilizing a network of more than 4,500 independent agents and brokers.
American International Group, Inc. (AIG) is a leading global insurance organization. Founded in 1919, today AIG member companies provide a wide range of property casualty insurance, life insurance, retirement products, and other financial services to customers in more than 80 countries and jurisdictions. These diverse offerings include products and services that help businesses and individuals protect their assets, manage risks and provide for retirement security. AIG common stock is listed on the New York Stock Exchange and the Tokyo Stock Exchange.
Additional information about AIG can be found at http://www.aig.com| YouTube: http://www.youtube.com/aig| Twitter: @AIGinsurance http://www.twitter.com/AIGinsurance| LinkedIn: www.linkedin.com/company/aig. These references with additional information about AIG have been provided as a convenience, and the information contained on such websites is not incorporated by reference into this press release.
AIG is the marketing name for the worldwide property-casualty, life and retirement, and general insurance operations of American International Group, Inc. For additional information, please visit our website at www.aig.com. All products and services are written or provided by subsidiaries or affiliates of American International Group, Inc. Products or services may not be available in all countries, and coverage is subject to actual policy language. Non-insurance products and services may be provided by independent third parties. Certain property-casualty coverages may be provided by a surplus lines insurer. Surplus lines insurers do not generally participate in state guaranty funds, and insureds are therefore not protected by such funds.